I confess, I have developed a sick obsession with
The Hunger Games Triology
. I literally didn't move from my couch all Saturday and Sunday afternoon while I devoured two and a half of the books. I promise I'll be back to reading/commenting on your blogs and replying to emails in the next couple days!
Friday
On Friday night we had a few drinks at a friend's place and then headed over to
Looking Glass Lounge
. The bar was great with 2 levels, strong drinks, an outdoor patio, and very cool decor. However, the neighborhood was not so great...I'm talking so not great that my friends wouldn't let me walk the 1 block to the metro by myself. I still think it's a fun place to check out...just don't walk there by yourself.
Saturday
I spent Saturday night at my favorite bar in the DC area,
Murphy's
. I met up with my friend T and she introduced me to a bunch of her friends that live in the area. Murphy's has live Irish music every night and we spent the evening shouting along to
M.T.A.
(although I'm not going to lie, I kept wanting to sing the lyrics to
Skinhead on the MBTA
),
Finnegan's Wake
, and
Mary Mac
. It was so much fun!
Sunday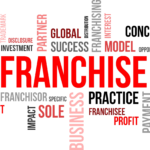 My roommate lured me off the couch and away from The Hunger Games for a trip to
FroZenYo
last night. It's a serve yourself froyo place that's a lot like
16 Handles
in NYC. I opted for the Cookies and Cream and Cake Batter flavors topped with more cookies and crushed reese's cups...yummmm! It's also super reasonably priced. My big serving was only a little over $3!
Oh and I also made a pot roast and homemade gravy! I'm not sure where this new domestic streak is coming from but I'm going with it. I got the recipe of the back of a packet of onion soup mix, but
this recipe
is very similar.